Elevator Insulation JAI is used to acoustically decouple load bearing connections from building structures. The product is designed to be of interest to acoustic engineers and clients who want to reduce structure borne noise transfer from operating machinery. The bracket used with the JAI system comprises of vibration absorbing material that is housed within a steel frame capable of transferring the applied loads back to the structure. It behaves like a mass spring system.
In elevator shafts the system is used for acoustically isolating guide rail and elevator machinery connections by significantly reducing impact sound transmission through elevator shaft walls. This reduces noise levels
experienced by occupants of rooms in the vicinity of the elevator shaft when the elevator is operating.
The system is available in two versions:
JAI-A1 with round hole connection points
JAI-A1J with slotted connection points to enable increased positional adjustment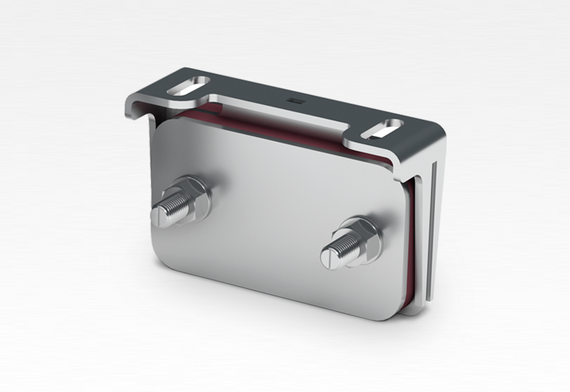 Significant reduction of sound transmission
Increased predictability of acoustic design
Whatever you're planning.
We accompany you with expert advice for every application. For a working day in which many things become simpler and the joy of successful results increases.