PFEIFER Slab and Stair Support Systems
PFEIFER PS-A Steel Bearings provide structural bearing points on supporting beeams for double-T and trough floor slabs. They are cast into the precast floor unit to provide both temporary bearing points for the floor during construction and permanent bearing after construction is completed.
PFEIFER PS-A Steel Bearings support dead weight loads during assembly without the need for temporary propping. After a reinforced concrete topping is applied to the floor live loads can also be transferred to the floor's support beams via the PFEIFER PS-A Steel Bearings.
PFEIFER offers two staircase bearing products. PFEIFER Intermediate Staircase Bearing VarioSonic SL is intended for use as an intermediate support for absorbing vibration while also transferring vertical and resultant loads from the stair unit to the stairwell walls. PFEIFER Staircase Bearing SLE is normally used to transfer loads to the landing or floor. Both systems are vertically adjustable allowing the stair unit to be easily levelled and accomodate any construction tolerances.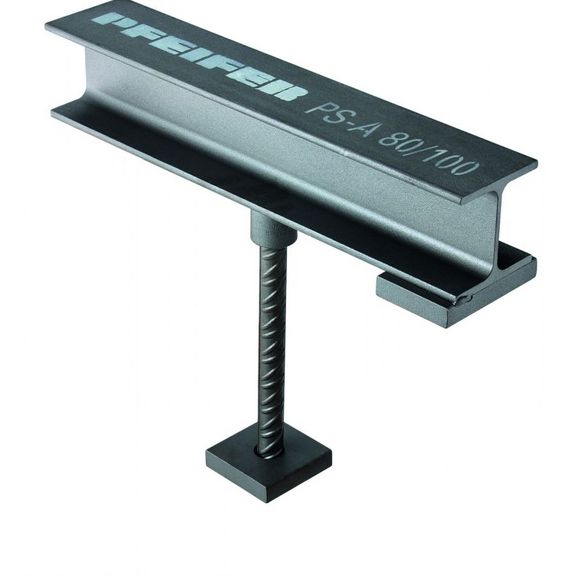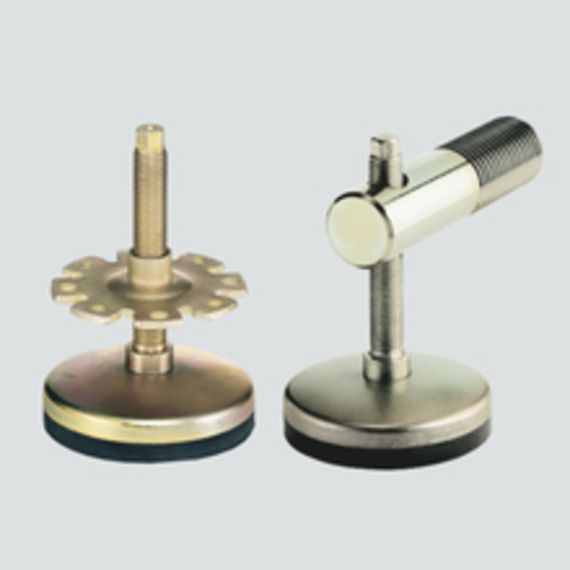 PFEIFER PS-A STEEL BEARING
Secure bearing to structural beams
Direct bearing with low load eccentricity
Replaces concrete corbels and locating bolts
Saves construction costs and time
Cast into the precast components under controlled conditions
Saves time in construction and design.
Screeding is no longer essential after concreting the slab topping
Made in Germany
Free calculation software
German building approval
STAIRCASE BEARING SLE
Easy installation in precast staircases
Reliable connections using PFEIFER wave anchors or sockets
Minimal additional reinforcement required.
PFEIFER Intermediate Staircase Bearing VarioSonic SL
Excellent footstep sound isolation
Stairs under load are easily adjustable for height without the need for a crane or braces
Saves construction costs and time
Additional neoprene bearings are not required
The load range of all common stair sizes are accommodated
Fire resistance of R90
Whatever you're planning.
We accompany you with expert advice for every application. For a working day in which many things become simpler and the joy of successful results increases.