PFEIFER WK - Headed Anchor Lifting System For Precast Concrete
The Pfeifer Headed Anchor Lifting System WK is a high quality lifting and handling solution for precast concrete components. Headed anchors are cast-into the precast concrete to provide a secure lifting point for handling by crane using Pfeifer Qucklift lifting units. A full range of accessories is available to accurately install headed lifting anchors and to recess them in the concrete. The recess allows the anchors to be hidden and corrosion protected with a concrete infill after use.
The Pfeifer Headed Anchor Lifting System WK provides solutions for many precast handling situations, because the headed anchors and lifting units are available in a range of load and anchorage configurations. The load group of the lifting unit correlates to the load group of the headed anchor. Customers are encouraged to discuss their lifting requirements with J & P's engineering department in order to select the most approriate anchorage configuration for the application.
Load Range: 1.3t - 20t and concrete anchorage embedments from 120mm to 1400mm
Anchorage Types: WK Anchor Long; WK Bar Anchor; DR Anchor; and DR Anchor with Eye.
Pfeifer Quicklift Lifting Units: 1.3t, 2.5t, 5.0t, 10.0t, 20t.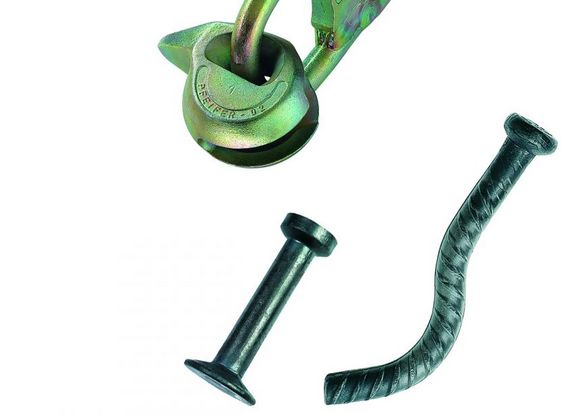 Fast connection and release of lifting units
Possible to conceal lifting points after installation
Versatile to many types of lifting requirements
Large range of types, sizes and load capacities
Load rating marks ensure safety
Decades of proven reliability, safety and quality
Whatever you're planning.
We accompany you with expert advice for every application. For a working day in which many things become simpler and the joy of successful results increases.