H-BAU ISOPRO® and ISOMAXX® systems provide thermally insulated connections for concrete balconies and walkways to meet part L of the building regulations. Available with up to 120 min. fire protection, the ISOPRO® system has an 80mm thickness of insulation, and is the most commonly used system to prevent cold bridging, The ISOMAXX® system provides 120mm of insulation for maximum thermal performance.
Technical Evaluations:
European Technical Assessment ETA-17/0466
Fire resistance - EN 1365-1 to REI 120
DNGB Evnironmental Product Certification
LEED Product Declaration
Typical applications include:
Concrete balcony connections
Concrete walkway connections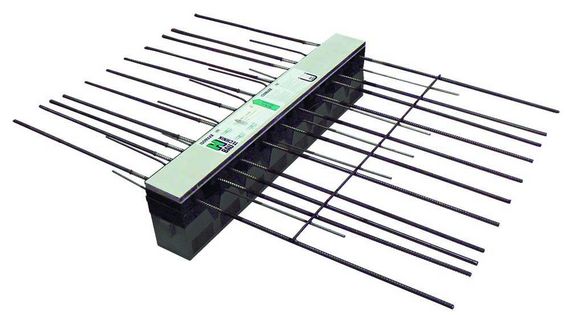 Excellent thermal insulating properties for concrete balconies
Resistant to water penetration
Wide range of sizes and configurations
Excellent fire resistance.
Calculation and product selection software
Whatever you're planning.
We accompany you with expert advice for every application. For a working day in which many things become simpler and the joy of successful results increases.