Beaufort Park, UKJ&P BALCON® steel balcony connector with thermal break
Situated in North West London, the 25-acre Beaufort Park development will, upon completion, consist of 2800 homes with excellent on-site facilities, including a residents' only spa with a fully-equipped gym, indoor swimming pool and sauna. As typical with large residential developments, each apartment benefits from having a balcony to provide residents with immediate access to outside space.
To minimise thermal bridging, the Structural Engineer specified the use of the J&P BALCON® steel balcony connector at the steel balconies. By utilising the JORDAHL® channel, the J&P BALCON® provides generous fixing tolerance combined with high structural capacity and stiffness, thus reducing the risk of claims, variation costs and delays to the project resulting from the balconies not fitting.
Manufactured from Hot Dipped Galvanised steel, the J&P BALCON® has the added advantage of being wholly non-combustible and, sitting flush with the face of the slab, does not interrupt the cavity fire barrier in any way. Thermal resistance is provided by BBA-approved Farrat pads that have a class A2 fire rating.
The J&P BALCON® system comprises three lengths of JORDAHL® hot-rolled channel: a horizontal channel to resist the bending moment load and two vertical toothed channels to resist the shear load. The channels have appropriate lengths of grade 500C reinforcement welded to the back and sides to provide full anchorage into the concrete structure. The vertical channels also transfer the compression load back into the slab.
Working closely with the Engineers at Patrick Parsons, J&P produced a design to suit the slab depth and load requirements and, as a direct result of the success of this project, the J&P BALCON® has been subsequently used on every phase of Beaufort Park to date at time of writing.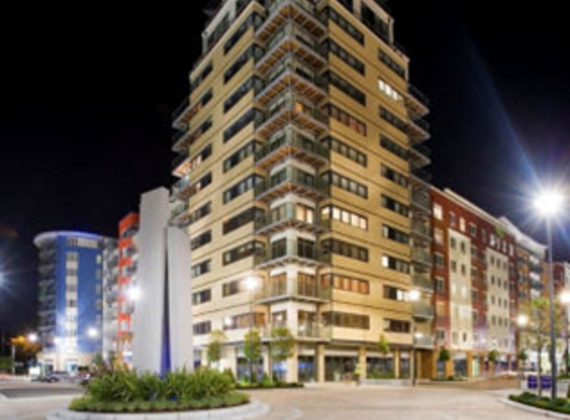 Whatever you're planning.
We accompany you with expert advice for every application. For a working day in which many things become simpler and the joy of successful results increases.