SSE Hydro

An indoor concert entertainment arena that seats 12,000
The SSE Hydro arena in Glasgow, is used for concerts and other entertainment events and seats 12,000. It is the largest purpose built indoor arena in Scotland and the tenth largest in the UK.
J&P was involved early in discussions with several members of the project team, and using its BEAMCON product, provided a coordinated and value-engineered range of solutions to the multiple fixing requirements on the project. These included brackets that could take vertical shear loads of 72 kN, horizontal shear of 270 kN, tension of 495 kN and a moment of 25 kNm.
BEAMCON was used to fix the innovative ETFE cladding "cushions" which give The SSE Hydro its distinctive appearance.
J&P provided several variants of its BEAMCON product - which comprises lengths of JORDAHL® channel welded together to form a "grid" of fixing points which, combined with the close edge distances achievable, allows for high load concentrations - and provides connecting flexibilty to specifiers and installers.
As well as facilitating high load connections into concrete, BEAMCON removes the inherent hazards of drilling - including dust, noise and vibration.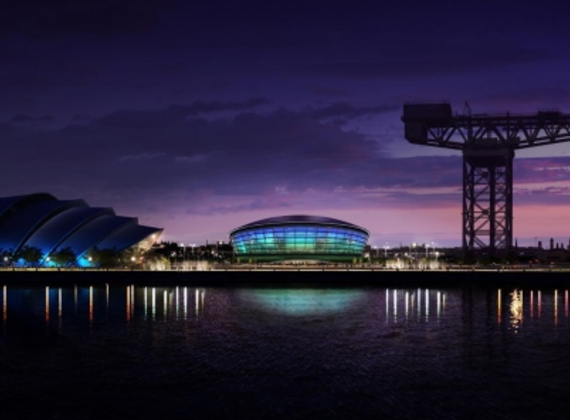 Whatever you're planning.
We accompany you with expert advice for every application. For a working day in which many things become simpler and the joy of successful results increases.