20 Ropemaker Street, London

J-Sled, Jordahl cast-in channel
20 Ropemaker Street is a commercial tower, spanning 27 floors. It seamlessly blends into the urban landscape and is striving to achieve BREEAM Outstanding status. Prioritising occupant wellness, it features five rooftop terraces within the 42,000sqm structure.
The majority of the office levels are equipped with balconies, ensuring nearly all floors have access to outdoor amenities. A prominent staircase along the southern glass facade offers an exterior visual link to the vertical movement within the building, promoting the use of stairs over elevators for occupants. The building design features a series of stepped slices that protrude forward and recess back, facilitating a range of floorplates that can accommodate different-sized businesses.
Products: J-Sled, Jordahl cast-in channel.
Use: Curtain wall connections, Cladding connections, Elevator shaft connections.
A range of standard and bespoke cast-in channels were produced by J&P building systems to be used as façade connections and lift shaft connections. Specially designed anchorage was used to allow for accurate positioning and levelling of the channels in the thin metal deck floor slabs. Custom cast-in channel arrangements were used in the concrete core to provide elevator guide rail and door connections.
FIND OUT MORE ON OUR CAST IN CHANNEL PRODUCTS
Data Sheet | PDF | 10 MB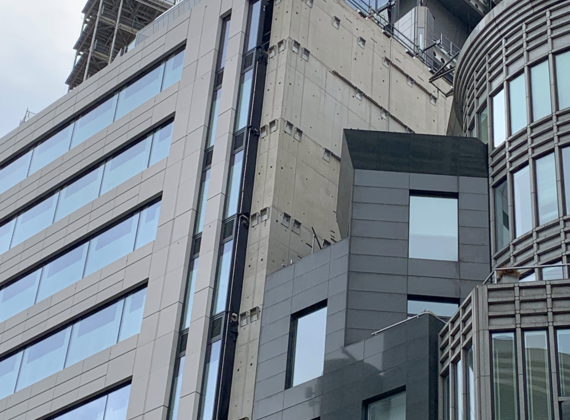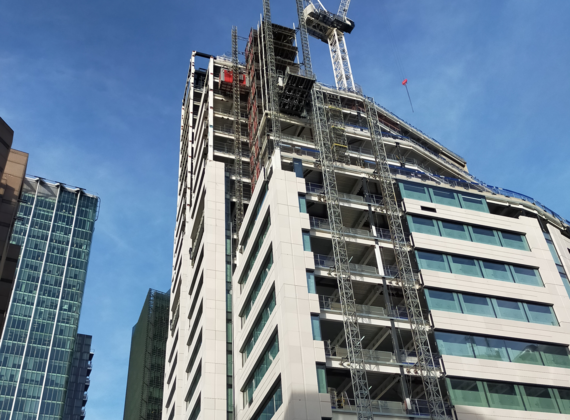 Whatever you're planning.
We accompany you with expert advice for every application. For a working day in which many things become simpler and the joy of successful results increases.