J -Sled Facade Connection System for Metal Deck Floor Slabs
J -Sled offers simple, accurate and adjustable connections to the top of composite metal decks floor slabs.
Dimensioned to enable easy installation to the top of permanent metal deck formwork, J -Sled is individually designed to meet the specific project needs of customers who need to reliably distribute high loads into thin composite slabs. Often used for top of slab connections for facades J -Sled may also be used for the support of other building equipment.
Based on the renowned JORDAHL® anchor channel technology J -Sled uses proven calculation methods to reliably design purpose-made adjustable connections that offer fast, convenient and safe solutions for today's high rise structures.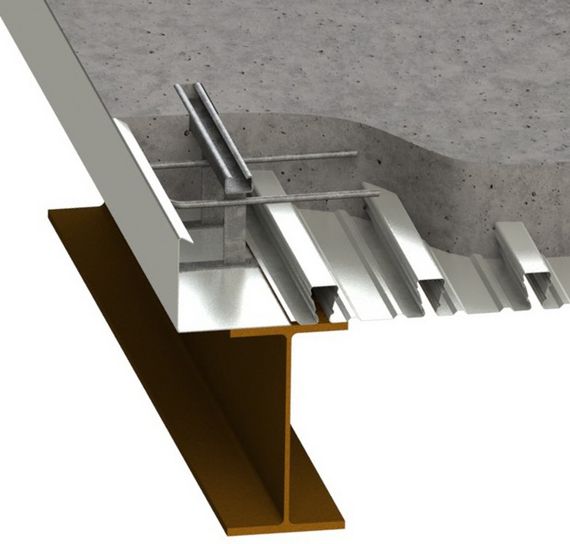 Fast and adjustable connections
Simple to accurately install in metal deck slabs
Reliable performance in thin concrete
Highly efficient transfer of applied loads
Whatever you're planning.
We accompany you with expert advice for every application. For a working day in which many things become simpler and the joy of successful results increases.