JORDAHL® Toothed Anchor Channels JXA W
JORDAHL® Toothed Anchor Channels JXA W
Hot-rolled toothed JORDAHL® anchor channels JXA W provide enhanced load resistance in the longitudinal direction of the channel. The teeth on the inner surface of the channel lips interlock with teeth on the connecting T-bolts providing a secure mechanical interface for the resistance of logitudinal shear loads. This feature enables the support of high gravity loads for applications where height adjustment is important. It is also useful for the resistance of loads that might be acting in two or three planes concurrently such as seismic/explosive events, or wind loads.
Solutions
Curved anchor channels for tunnel applications.
Anchor channels spaced and pre-positioned in pairs,
JXA-PC version anchor channels with long and large headed anchors. The special anchors of the JXA-PC version enable safe transfer of loads into very heavily cracked concrete with wide fisions. This version is typically used for safety relevant stuctures such as power stations, government buildings or military installations where the stuctures are designed to resist extreme destructive events.
Material
Available in hot-dip galvanised steel or stainless steel (A4) in lengths up to 6 metres. Channel profiles are filled with polyethylene (PE) or polystyrene (PS) to prevent concrete ingress when cast into concrete.
Load Groups
To provide the widest selection of load performance a range of 4 channel profiles are available in lengths ranging from 150mm to 6 metres. Design resistance of up to 37.8 kN per connection is available. Standard T-bolt diameters range from M10 to M24.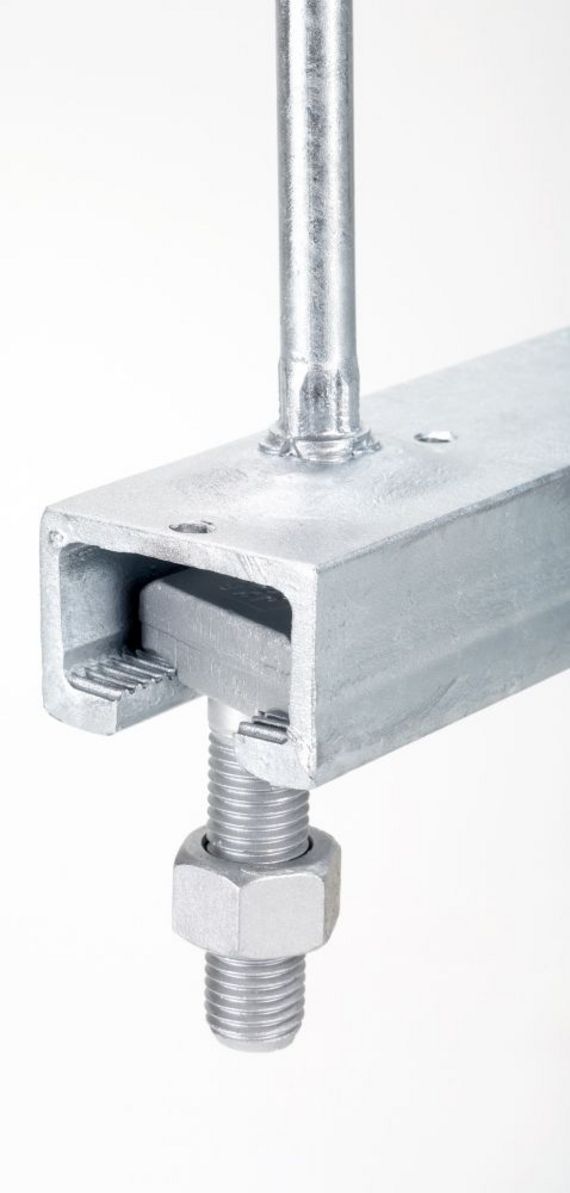 European Technical Assessment ETA-09/0338
Quick, efficient and versatile fastening of high loads acting in all directions
Simple connection adjustment to accommodate building tolerances
No drilling of concrete or site welding
Faster connections with simple hand tools
Connections close to concrete edges are possible
Easy to replace or re-position connected components
Resistant to fatigue, seismic activities, explosions
High tightening torques
Approved fire resistance performance
Accommodates highly cracked concrete in damaged structures (JXA-PC).
Whatever you're planning.
We accompany you with expert advice for every application. For a working day in which many things become simpler and the joy of successful results increases.