JORDAHL® Hot Rolled & Cold Formed Anchor Channels JTA
Overview
Evaluated in ETA/09-0338 and country approvals for USA, China and Germany the JORDAHL® JTA anchor channel range comprises JTA W hot-rolled, and JTA K cold rolled profiles. Both types of anchor channels are used with simple twist-in T-bolts to provide safe and adjustable connections to concrete structures for the resistance of tension and shear loads. With over 100 years of experience the system has proven itself to combine of high reliability with high performance.
JTA K cold rolled anchor channels give an efficient method of connecting predominantly static loads from components of secondary importance.
JTA W hot-rolled anchor channels provide similar simplicity and reliability of performance for the anchoring of structural connections with oscillating, seismic or dynamic loads.
Bespoke Solutions
Curved anchor channels, anchor channels grouped in pairs, anchor channel corner pieces. Production of special profiles on request.
Material
Available in hot-dip galvanised steel or stainless steel (A4) in lengths up to 6 metres. Channel profiles are filled with polyethylene (PE) or polystyrene (PS) to prevent concrete ingress when cast into concrete.
Load Groups
To provide the widest selection of load performance a range of 13 channel types are available with standard channel lengths ranging from 150mm to 6 metres with capacities up to 72 kN design resistance per connection. Standard T-bolt diameters range from M6 to M30.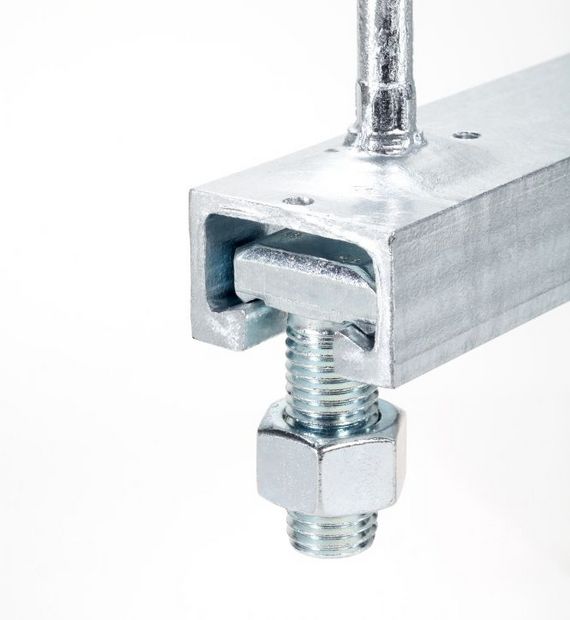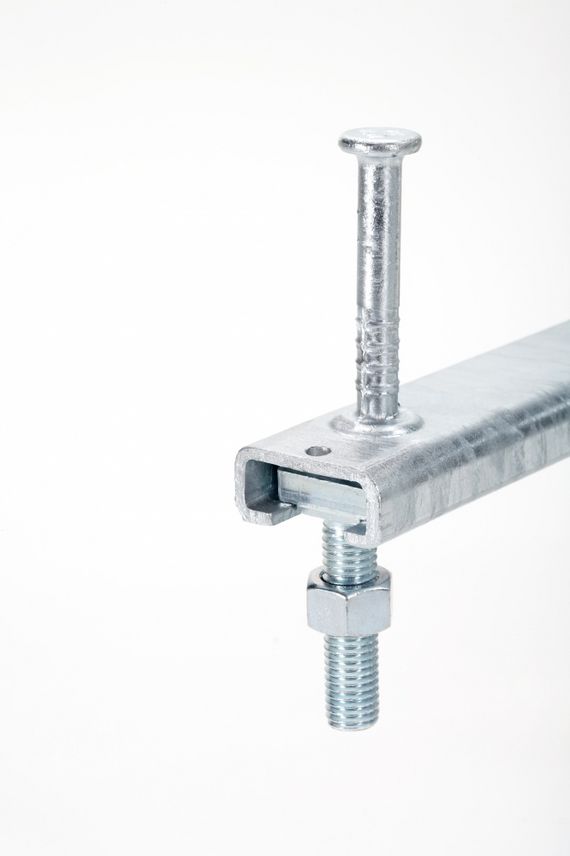 European Technical Assessment ETA-09/0338
Efficient and versatile support of high loads
Simple connection adjustment to accommodate building tolerances
No drilling of concrete or site welding
Faster connections with simple hand tools
Connections close to concrete edges are possible
Easy to replace or re-position connected components
Resistant to fatigue, seismic activities, and explosions (hot rolled)
High tightening torques (hot rolled)
Approved fire resistance performance
Whatever you're planning.
We accompany you with expert advice for every application. For a working day in which many things become simpler and the joy of successful results increases.